Founded in 2006, Finelia is a TradeTech company offering a multi-bank solution for Trade Finance operations. Our platform enables corporates to optimise their cash flow and minimise their risks, by better managing their documentary credits and international bonds.
We provide corporates with a highly scalable software supporting a complete range of management and operational processes, for documentary credits (import and export), international guarantees, SBLCs, and documentary remittances. Our large range of features enables our clients to share information and increase visibility within the company, but also to formalise their Trade Finance procedures to ensure a better and smooth management.
French pioneer in our field, we have a strong expertise and understanding of the role and needs of operational teams in Finance, ADV (Sales Administration), Purchasing, Operations, Trade, Import-Export and Logistics.
---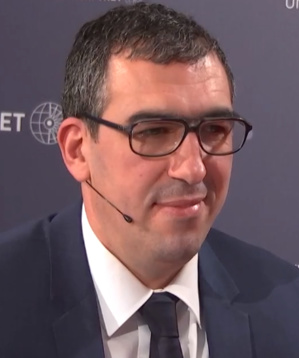 Founder
Malik Dahmoune
Malik began his career in the International Operations Department at Société Générale, before joining Renault VI. He then became Export Finance Manager for the large goods vehicle division, where he was in charge of risk management and worked toward improving the documentary credit process.
He is a member of the Association des Spécialistes du Commerce International (Association of International Trade Specialists).
Postgraduate in International Trade and Finance (ESLSCA Business School, Paris).
Corporate Culture, International Organisation, Consultancy and Operational Methodology.